How to Spend a Weekend in Memphis, Tennessee: a 3-day itinerary
Due to the global pandemic, travel looks different right now depending on where you're going from/to. Please check for travel restrictions and adhere to all local guidelines before planning a trip to any destination you may read about on this site. Please note: this post may contain affiliate links. If you purchase something by clicking the links, I will get a small compensation, at no extra cost to you.
Home of the blues and soul, the birthplace of rock n roll, a major player in the Civil Rights Movement, BBQ recipes that have lasted generations, and a historic hotel with ducks…this is Memphis. Even if you're only spending a weekend in Memphis, you'll feel like part of the community instantly because what makes Memphis special is its people and their love for this city.
So let's dive in to an itinerary for a weekend in Memphis, perfect for 48 hours or a Friday to Sunday trip. Don't forget your blue suede shoes!
How much does a weekend getaway to Memphis cost?
Expected cost of a weekend getaway to Memphis
---
$615
for one person for one weekend
$300 – hotel
$140 – food
$135 – activities
$40 – parking
An estimated total is $615 for one person if traveling alone. However, if you're splitting any of these with a group (meaning the hotel, food, or parking), the cost per person will be lower. If you opt for below average accommodation (less than $150 per night) this will also be cheaper.
Where should you stay in Memphis?
Memphis has a lot of great neighborhoods, but I know safety is a common concern for travelers. That said, downtown is a great location near Beale Street, the Civil Rights Museum, and the beautiful and well-preserved South Main Street.
Here are some recommended hotels:
Central Station ($145+ per night) – A beacon of old and new Memphis, Central Station still functions as a train station but has a quirky, music-centric hotel atop. It features custom music speakers in every room, a 30-ft record wall, and 8 & Sand, their immersive listening lounge bar.
Moxy Memphis ($109+ per night) – I can't resist a sustainable property and the Moxy Memphis fits the bill! Plus, they have a beautiful outdoor "porch" where you can cozy up after a long day next to their bonfires.
Outside of downtown, we enjoyed our stay in the Midtown neighborhood with lots of fantastic local eats and a fun, revitalized spot called Overton Square!
While there aren't a ton of hotels in this area, the Airbnb scene is vibrant with many old restored apartments to call your home base for your trip to Memphis.
We stayed in this beautiful 2-bedroom!
How can you save on your trip to Memphis?
Unfortunately when it comes to saving in Memphis, capitalizing on some of our usual money saving travel tips is tricky because Memphis maintains its small-town, community feel without actually being that small of a city.
What I mean is that you won't find a CityPASS here…so no big attraction pass to save on museum entries, and Groupons are scarce.
That said, there is one secret pass that will save you $27 and that is The Backstage Pass. This music pilgrimage pass covers your entry into the Memphis Rock n Soul Museum, Sun Studio, Graceland, and the Stax Museum of American Soul Music. It costs $89 and can be purchased at the Rock n Soul Museum or Stax.
My other favorite tried and true tip is to use that Student ID, friend! It will get you a discount at the Civil Rights Museum.
Another tip to keep in mind is that parking in downtown is free on Sundays so don't sweat the parking meter or parking app! You can also save on transportation costs by parking at a "Park and Ride" lot then taking public transportation into downtown (via the streetcars).
Finally, while you certainly can save money by cooking your own food or packing breakfasts/lunches, I highly recommend indulging when in Memphis. They are known for their food and honestly even just the meals over one weekend aren't enough! It's just that good.
Related read → 35+ tips for saving money while traveling
What's the best way to get around Memphis?
You really do need a car in Memphis…it's a driving city.
However, parking can get expensive, especially in downtown (except on Sundays when it's free). So, check out Memphis's bike share program called Explore Bike Share, which costs $5 for a single ride or $12 for a week.
There are also three streetcar lines that run in downtown, on the riverfront, and on Madison and looks especially gorgeous on South Main. It costs $1 each way. Be sure to check out a map of where the streetcars run.
Some context for your trip
Of course, you're going to be learning a lot about Memphis in the next few days, but if you're like me, it can be helpful to know a little context going in. And I'll be honest, I didn't know ANYTHING about Memphis before visiting. I watched Baz Luhrmann's Elvis and that was my context (I do feel like that movie gave some *missing* context to our visit to Graceland, though).
Still, here's some info about Memphis that I wish I had known about ahead of time. Historically, Memphis has Egyptian elements – it was named for an Egyptian city, it sits along a major river (the Mississippi, not the Nile), and even has its own pyramid (the 6th largest in the world!)…it's a Bass Pro Shop now but hey, it still counts!
Music in Memphis is not only a part of history, but still connects the city to this day. Rock n roll, soul, blues, modern rap…they're all crucial to the Memphis we know and love. We're going to learn about the history of music and of course, listen to a lot of it along the way!
Finally, Memphis tells the story of Black America through not only the Civil Rights Movement, but also the thriving Black culture. As you stroll Beale Street, listen to music, and taste all the BBQ, you have to acknowledge and credit the Black community for their role in all of these things. Memphis tells a story of race through music, art, and food so we're going to do our best on this itinerary to prioritize learning about it and continuing to support the Black community of Memphis.
Before we dive in, just wanted to share that I've compiled this itinerary into a handy download. It's totally free and super useful to have on your phone (or printed out) when you travel. Just enter your email into the box below so I know where to send it.
Map of your Weekend in Memphis
Memphis Day 1 – context, cuteness, culinary explosiveness, and concerts
Welcome to Memphis! If you can arrive in Memphis with enough time to have a half-day that would be ideal! Of course, if you don't have time for the full itinerary as it's laid out, feel free to move things around.
Before you do anything, I recommend stopping by Stax Museum of American Soul Music to pick up the Backstage Pass for everyone in your party as you'll start using it at locations tomorrow. You can also get it from the Rock n Soul Museum, but Stax has free parking behind so it's a bit easier to get to.
Allow yourself to learn at the National Civil Rights Museum
We're going to start off at the National Civil Rights Museum to provide some context for trip. I know we're starting with a heavy one first, but it's really important to learn about this history going into the weekend rather than learning it after the fact. And don't worry we'll be countering the heaviness with some cuteness later today!
The museum is located at the Lorraine Motel, which is where Martin Luther King Jr. was assassinated. It will take you through an unabridged, chronological Black experience from slavery to the incredible non-violent mobilization of adults and students to the assassination of Martin Luther King Jr. and the aftermath.
I was truly impressed with how dynamic the museum was. Not only is it a curation of artifacts and accompanying information, it's an experience to make visitors understand the Black experience (which is obviously impossible unless you experience it first-hand, but they do a great job in trying).
For example, when learning about the Middle Passage, which is the awful sea journey captive Africans were forced to take to the Americas for the slave trade, you not only see examples of how captives were forced to sit during the grueling voyage, but you hear sounds of a captive being whipped in agony. It's truly awful, powerful, and accomplished exactly what it was supposed to in driving your feelings.
You also experience similar demonstrations of sit-ins, Freedom Rides, the March on Washington, and more.
This museum is powerful and the one absolutely 100% necessary visit on this trip. If you need to adjust this itinerary or cut things out, let this be the ONE thing you prioritize to do. It's that important! Tickets cost $18 per person, or $16 for students. I recommend booking a timed ticket ahead of time so you can enter more quickly.
Address: 450 Mulberry Street
Witness the cutest duck march of all time at the Peabody Hotel
I know that first stop was a somber, heavy one, so before we enjoy some BBQ and music, let's witness one of the cutest things Memphis has to offer – the Peabody Duck March!
Here's the story. Back in 1933, the manager of the Peabody Hotel and his buddies were out hunting using live duck decoys (it was legal at the time) and after drinking a bit too much whiskey, they thought it would be funny to put the ducks in the Peabody fountain, located in the hotel lobby. What they weren't expecting was that the public LOVED the ducks!
The mallard ducks live in the fountain during the day and each night traipse a red carpet to the elevator to ride up to the roof, where their enclosure is. In the morning they do the reverse march back to their fountain.
The public can watch both marches (one at 11am and the other at 5pm), but for this Memphis itinerary, we're going to watch the evening one from the lobby fountain!
Here's what you need to know about watching the march!
You'll want to arrive EARLY like at least 45 minutes, but preferably an hour. Bring something to do because it's important to claim your spot early. It gets packed, especially on the weekends.
Depending on when you arrive, you may have time to visit with the ducks in the fountain before claiming your spot. Tell me these aren't the cutest things you've ever seen?!
While you can sit in the lobby or watch from the balcony around the fountain, the best spot is really down by the elevator. They'll put up crowd control dividers and indicate where you are allowed to stand so pick a spot and be patient.
Soon, the ducks will march! Just try to watch this without a smile on your face! Impossible!!
Address: 149 Union Ave.
Intro to BBQ in Memphis with dinner at Blues City Café
You're probably getting hungry now. It's been a long day of travel and exploring so let's grab the Best Meal on Beale at Blues City Cafe.
Located just a couple blocks from the Peabody Hotel, you can walk here and work up that appetite for a final few minutes.
Hailed as the place to "put some South in your mouth," Blues City BBQ has been around since 1991 and even has a Band Box stage where musicians like BB King, Jerry Lee Lewis, Booker T., Smashing Pumpkins, and Jack White have played!
The meal to try is their Best Meal on Beale where for only $26 you get a full platter of a half rack of their famous ribs, catfish, baked beans, coleslaw, fries, and Texas Toast! We even got some hushpuppies with ours! Two people can definitely share unless you're ravenously hungry.
Loved what you tasted? Next door, they have a shop where you can pick up some of their seasoning or BBQ sauce!
Address: 138 Beale Street
Get your party on at Beale Street
It's Friday night 🎉 so of course Beale Street is the place to be! Beale Street was established in 1841 as an area for black culture and commerce. Despite an epidemic of yellow fever and losing a charter, a former enslaved man, Robert Church, acquired the land and helped bring it back to a thriving place for gathering, business, shopping, music, and food!
Beale Street was the birthplace and location of many important firsts, fights, and moments for the black community. The first radio station programmed entirely for the Black community, called WDIA, was based on Beale Street, as was Ida B. Wells' anti-segregation newspaper, Free Speech. It was also the location of non-violent marches by Memphis sanitation workers who were on strike, where Martin Luther King Jr. joined them to support – a precursor to his assassination.
Beale Street also played a major role in music as the sound of blues was developed here with artists including B.B. King, Fats Domino, and Little Richard frequenting the night clubs.
There is a lot to do on Beale Street so you can easily pick and choose your poison.
Here are some things to do:
grab an ice cream sundae or other dessert item from A. Schwab, an old general store and soda fountain.
hang out with some goats at Silky O'Sullivan's
find the "I love Memphis" mural
read about the history and important figures from all the signs
try some local beer at Ghost River Brewing Company
listen to music at one of the many venues including B.B. King's Blues Club, Tin Roof, Rum Boogie Café, or Club Handy
Day 2 – Elvis, Rock n Roll, and historic food
Today is all about rock n roll in Memphis, not just Elvis, but also the birthplace of rock n roll and other artists who made this genre into the powerhouse it is today. We'll be tracing the footsteps of these hall of famers with, of course, some amazing food in between!
The best breakfast I've ever had at the Arcade Restaurant
I'm not exaggerating when I say that breakfast is by far the most important meal for me when I travel. I am always on the lookout for the top breakfast spots with classic staples or unique twists on breakfast foods.
Suffice it to say that deeming this spot the best breakfast I've ever had is no small award to dish out. The Arcade Restaurant was established in 1919 and was frequented by Elvis (they even have a special Elvis booth you can sit in now).
As a classic diner, it may not look like the best breakfast of all time, but please allow it to pleasantly surprise you.
We tried the sweet potato pancakes (which I've loved in New Orleans) and French toast…which I've loved everywhere. If you have to pick one, absolutely go with the French toast! It was hands down the best I've ever had. It's fried so it was perfectly crispy on the outside and melt-in-your-mouth delicious on the inside!
Luckily for us breakfast lovers, they even have a breakfast sampler where you can try 2 eggs, 1 piece of French toast, 1 slice of bacon, 1 sausage patty, and 1 sweet potato pancake! YES PLEASE.
Be sure to also try their coffee and walk by Elvis's booth on your way in – it's the last one on the left against the windows.
Address: 540 South Main Street
A very Elvis morning at Graceland
This next activity is a great choice whether or not you're an Elvis fan. Graceland is known as Elvis Presley's mansion, but now it's also home to the Elvis Presley Entertainment Complex, which has 10+ exhibits/museums, 2 restaurants, and a soundstage where artists still perform (Weird Al was there the night before we visited).
Tickets to Graceland can seem pricey (I don't deny this) at $77 per person but that ticket comes with access to an audio tour of the mansion led by John Stamos, and admission to all museum exhibits including Elvis's planes. It's one of those things where it hurts a little to pay that admission but it's a fun, do-it-at-least-once type of opportunity.
I highly recommend opting for the first tour of the day at 9am so you have unobstructed views of the mansion. You can buy timed tickets ahead of time online, or use that Backstage Pass.
When you arrive, proceed in the Ticketing Center where you'll start the tour with a short video then you'll board buses to Graceland Mansion. While the beginning of this operation is guided, once you're in the mansion you can go as slow or fast as you want, assuming crowds aren't backing things up.
Not only are the grounds of Graceland beautiful, but it is fascinating to see how lavishly decorated (and differently decorated) each room is. I loved the peacock stained glass, brightly colored den, and bohemian style billiards room!
The tour ends at the mediation garden where Elvis and his family are laid to rest.
Once you're back at the Entertainment Complex, you can start making your way through the exhibits from his cars, to his jumpsuits, to his military years, to his career records! Don't forget to visit his planes including the Lisa Marie, which you can go inside.
Address: 3797 Elvis Presley Blvd.
A relaxing lunch at Casablanca
One thing I loved about Memphis was how unsuspecting all of their restaurants were. They weren't showy or even crowded sometimes, but the food was incredible every single time.
That was the case for Casablanca. This Mediterranean restaurant might not seem like an obvious choice for Memphis food, but it was so delicious!
With three locations in Memphis, we enjoyed our lunch in their Midtown spot. We tried shawarma, hummus, baba ganoush, falafel, and their house made tea (sweetened and unsweetened). Everything was perfect!
And we even had their house made chocolate mousse, which I'm pretty sure will be living in my head rent-free for a long time!
Casablanca address: 1707 Madison Avenue #103
Other options for lunch include Vernon's Smokehouse or Gladys's Diner at Graceland (if you don't want to leave just yet), or Boscos Squared or Memphis Pizza Café, both located in Overton Square in Midtown, a lovely preserved area thriving with local shops, restaurants, and businesses.
Take a break on Memphis Riverboats
Alright at this point, you might be a little museum-ed out (yes that's a word now). So, let's switch it up by taking a beautiful cruise down the Mississippi River with Memphis Riverboats. We'll get outside, listen to some music, and admire Memphis from afar.
Afternoon sightseeing tours, which last 90 minutes, cost $26 per person and happen at 2:30pm, though you'll want to arrive closer to 1:30-2 pm to have time to park, walk over, and secure your seats on the boat. I recommend the top deck because you'll get unobstructed views of the bridges and surrounding sights!
You can buy alcohol and snacks aboard the boat so plan accordingly. We had no problem bringing our water bottle on, but they do say that outside food and drinks are not allowed.
I don't want to blather on and on about the cruise because this article is already getting super long, but it's a relaxing trip and a great break to prevent museum overload!
Learn about the greats at Sun Studio Tour
For the final activity of the day, we're visiting one of the many iconic recording studios in Memphis, Sun Studio. This is officially the birthplace of rock n roll because the first ever rock n roll song was recorded here (called Rocket 88 by Jackie Brenston) in 1951. It features the first ever distortion sounds made by a busted amp.
Sun Studio is also where Elvis famously got his start with a record called That's All Right, a cover of Arthur Crudup's song, he released in 1954.
This recording studio was also home to recording artists Jerry Lee Lewis, Carl Perkins, and Johnny Cash! It's also still a functional recording studio and has been used by artists like U2 and B.B. King.
Tickets for the tour can only be purchased in person the day of and they can sell out. If you're traveling to Memphis during a busy time (i.e. holidays), you'll want to pop into Sun Studio before lunch to purchase your tickets ahead of time (they open at 10 am).
Tours are guided and there are set times, so you'll be aiming for one of the last two tours of the day at 4:30 or 5:30 pm. Be sure to touch the door handle of the old entrance on your way out for good luck!
Address: 706 Union Avenue
A tasty BBQ invention for dinner
I love trying new foods when traveling (I think most people do). It's part of what makes a destination so unique and really showcases the history and people of place. That's what this dinner choice is for.
We're headed to The Bar-B-Q Shop to try their famous BBQ spaghetti, which they are the creators of!
We were so lucky and grateful to speak with the owner, Eric Vernon, who is a third generation owner of the restaurant. When we shared we were excited to try the BBQ spaghetti, he clued us in that the best way to eat it is on the Texas Toast, which was a horribly messy endeavor but it was SO GOOD.
You'll want to order a combo plate that includes pulled pork or brisket and the BBQ spaghetti, this way you can try more of their delicious menu!
I really loved how homey The Bar-B-Q Shop was. Everyone was taken care of even though they were understaffed. Families were jovial and couples were having a great time (us included). You can just feel the difference in community here, which Eric pointed out as well – that what makes Memphis special is not their big activities, but their people, relationships, and community.
It's almost impossible to describe in writing, but you'll discover it soon enough on your trip to Memphis.
Memphis Day 3 – a little soul for the soul
For the final day in Memphis, we're continuing our music journey at the Rock n Soul Museum, created by the Smithsonian Institution, and at Stax Museum of American Soul Music, which is part of the U.S. Civil Rights Trail.
But first, coffee…at Bluff City Coffee and Bakery
Did you really think after all that hoopla about breakfast, that I would pick a breakfast spot with only drinks…of course not.
Bluff City Coffee and Bakery has breakfast sandwiches with lots of veggie and vegan options. You'll want to get your sandwich on their homemade biscuits – we loved the rosemary scallion and garlic cheddar.
To pair, I'd recommend the mocha (my drink of choice), the Golden Kelli (espresso with honey, cinnamon, and milk), or Haley's Comet (as a scientist, I appreciate this name), which is their signature latte with espresso, Chai, caramel apple syrup, and milk. And yes, they have alternative milk options like soy, almond, and oatmilk!
While there are a few locations, the location on South Main is in a beautiful, historic spot. You'll see lots of preserved buildings, even just from the Bluff City Coffee & Bakery window. And to pair with that, peep the Newman collection historic photos of old Memphis displayed in the shop.
Address: 505 South Main Street
Discover the evolution of music at Rock n Soul Museum
You know how we visited the Civil Rights Museum to provide some context for this trip? Well this museum is a piggyback on that.
The Rock n Soul Museum tells the story of how rock, blues, and soul were developed from songs of struggle from farmers in the early 1900's. It shared how differences in Black and white experiences shaped the evolution of these musical genres.
You'll learn about the influences of the Grand Ole Opry, segregation, and religion, specifically gospel.
The museum only takes about an hour to get through, and it will help you understand the next stop a bit deeper.
Tickets are $13 for adults, but don't forget to use the Backstage Pass here, and they open at 10 am.
Address: 191 Beale Street
Defy racial boundaries at Stax Museum of American Soul Music
We've covered rock n roll and a bit of blues, so now it's time for soul, baby!
Stax Records is such an influential spot because they truly defied racial boundaries that were common at the time elsewhere. The founders were siblings Jim Stewart and Estelle Axton, both white, who brought on interracial bands and musicians like Booker T. and the M.G.'s.
Otis Redding, Sam and Save, Albert King, Carla Davis, and Isaac Hayes, all recorded hits for Stax Records in the 1950s and 60s.
The museum shares the story of how soul was created from gospel sounds. It showcases their role as a racial oasis and even tackles how social issues, namely the assassination of Martin Luther King Jr., changed everything.
The museum takes about an hour to an hour and a half to get through and tickets cost $13 for adults, but you can use your Backstage Pass here.
Address: 926 E. McLemore Avenue
Farewell lunch
At this point, you're welcome to head back home. But, if you have a little extra time, might as well grab some lunch at another Memphis staple. I'd recommend Central BBQ, which is right across the way from the National Civil Rights Museum. They're known for their slow-smoked, fall-off-the-bone ribs.
Another spot I wanted to visit, but unfortunately ran out of time, was Dyers, a burger place on Beale Street known for their 100 year old cooking oil. Okay yeah, that kind of sounds gross, but where else can you taste that! Their grease hasn't been changed in decades and has even been moved when Dyers moved locations!
Finally, you can also try Gus's (World Famous) Fried Chicken, which has locations all over the US, but was started about 40 minutes from Memphis. It was the Memphis location, opened in 2001, that solidified Gus's as the world famous restaurant they are today!
I hope you've enjoyed this itinerary! Memphis is truly special and I know you'll feel it too when you visit.
Thank you to Memphis Heritage for hosting me on this trip. As always, all opinions are my own.
More time in the South? Check out these posts: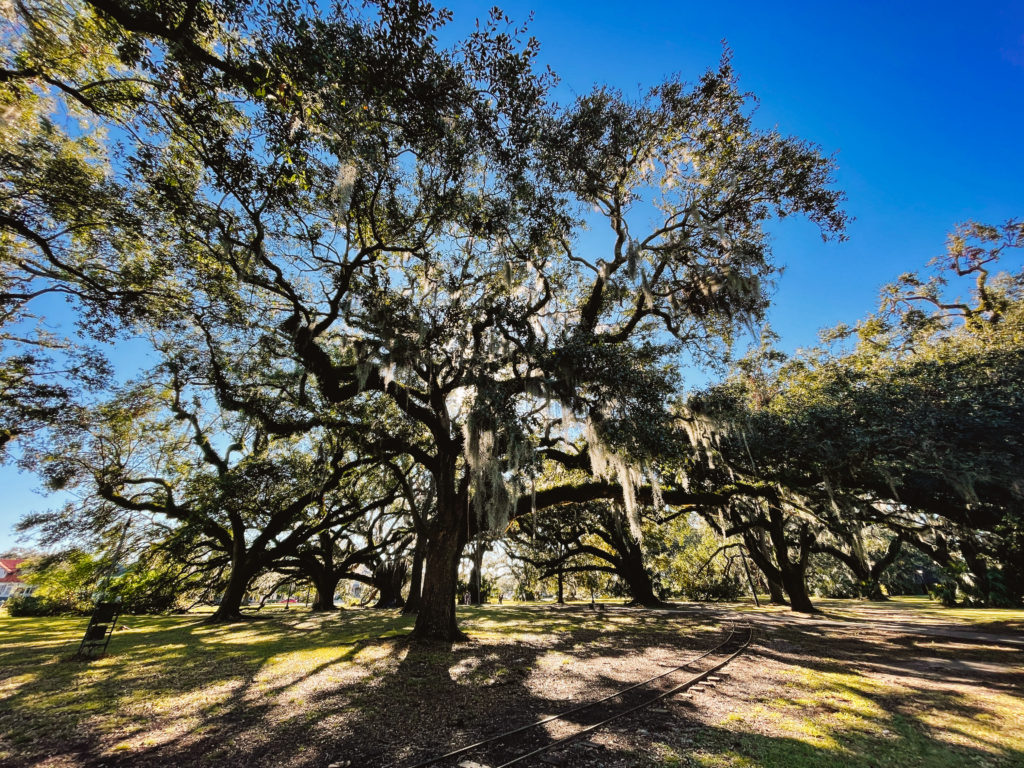 Save to Pinterest
My Travel Essentials